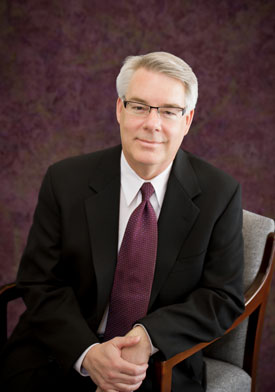 William R. Henzey, CPA, CFP®, CFS
President

William R. Henzey, CPA, CFP®, CFS, is the head of Financial Guidance Group, the financial advisory network he founded.  He began his career in 1980 as a public accountant specializing in taxes. After the urging of his clients who wanted to work with a financial advisory firm that could provide clients with comprehensive financial direction, Bill developed what was to become Financial Guidance Group in 1989. Today, through the Financial Guidance Group network, every aspect of a client`s financial picture can be executed under one roof.
Bill has distinguished himself as a knowledgeable and independent financial adviser. In addition to being a Certified Public Accountant, he is a Certified Financial Planner®practitioner and a Certified Funds Specialist. Bill is an investment adviser representative of Financial Guidance Investment Advisers, Inc., the group`s registered investment advisory firm. He is also head of Financial Guidance Tax Advisers, the group`s individual and business tax firm and heads Financial Guidance Insurance Advisers, LLC, the group's insurance agency.
Bill has appeared as a financial contributor to the Fox 8 In The Morning TV program and News Channel 5 in Cleveland. He has been quoted in a variety of publications including the Cleveland Plain Dealer, Ohio Magazine, Cleveland Magazine and Inside Business Magazine. Bill has taught continuing education courses to CPAs and realtors on various financial topics including Section 1031 tax-free exchanges.
Besides serving the community in the financial services arena, Bill has assisted the community with his involvement in many civic projects. He has served as the City of Olmsted Falls, Ohio's Chairman of the City's Parks and Recreation Board, where he volunteered his time on administering a variety of park and recreational programs for Olmsted Falls residents. Bill has also served on the City's Economic Development Committee. He has also lent his time to his church, St. Mary of the Falls in Olmsted Falls, Ohio and the parish's school. Bill has served as a member on both the school's Advisory Council and Development Committee, and is a past member of the school's Endowment Fund Burse Committee.
Bill is a native Clevelander and a graduate of the University of Akron. He and his wife, Wendy, have two grown children and reside in Olmsted Falls, Ohio.
Email: whenzey@fgg.net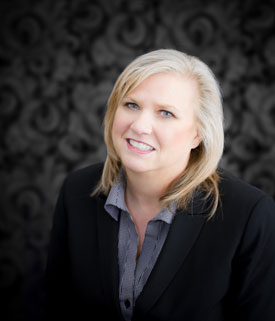 Wendy A. Henzey
Executive Assistant
Wendy A. Henzey is an Executive Assistant to the professional staff and Head of the Administrative Support Team of Financial Guidance Group. She has over 25 years of experience in managing the administrative support functions of professional organizations.
As with others on the Financial Guidance Group staff, Wendy is a strong believer in giving back. She served over 10 years as the assistant to the Director of Religious Education at St. Mary of the Falls in Olmsted Falls, Ohio. In addition, Wendy has headed the annual fund raising gala for the parish's School Development Committee, raising record levels to fund new technology for the school.
Wendy is a native Clevelander. Wendy and her husband, Bill, have two grown children and reside in Olmsted Falls, Ohio.
Email: wendyh@fgg.net